Wow ...
its bin a good since i have uploaded any comic strip or full comic here ... ups.
well for those who are still watching this (or still have me/this LJ of mine in thier list) ...
I don't really know when i can come back to making some lil comic strips.
since Feb last year i was working at an animation/cartoon studio, published some comics,
started my study on Grafik Design and doing more new comics.
one of which is calles
"THE NEW RETRO RENAISSANCE"
a 6 pager vertical comic i did for a german mag that will be published soon
and by luck and my buddy Ralph Niese this will also be published in
POPGUN #4 by IMAGE COMICS !!!! (wow)
Ralph did some stuff in the first two Popguns.
he is helping me out with cool colors and bringing it horizontal and into 12 pages.
so thats the most for now and i guess if you still like my stuff
you should add my 'normal' LJ account where i update far more often and also show new illustrations and pages:
http://johnnythunderz.livejournal.com/
so perhaps we see eachother there with a cold beer and some Rock n Roll :D
and to keep CRASH METRO COMIX alive: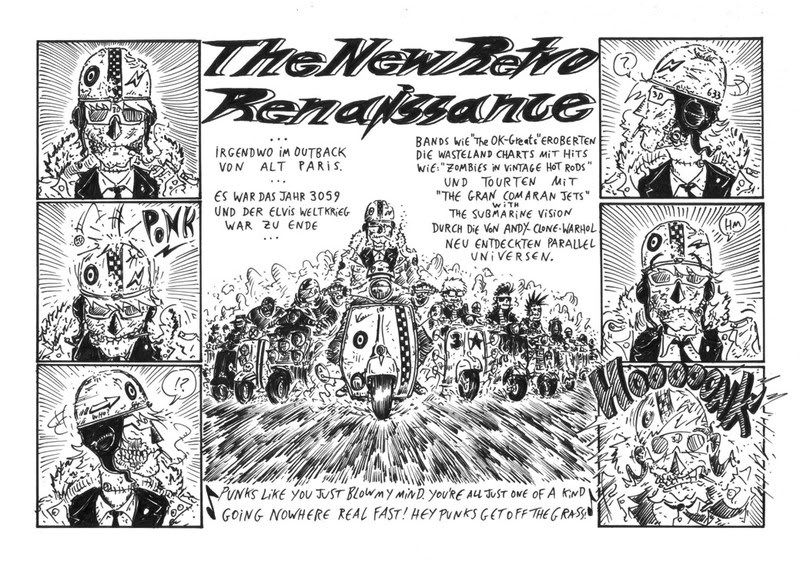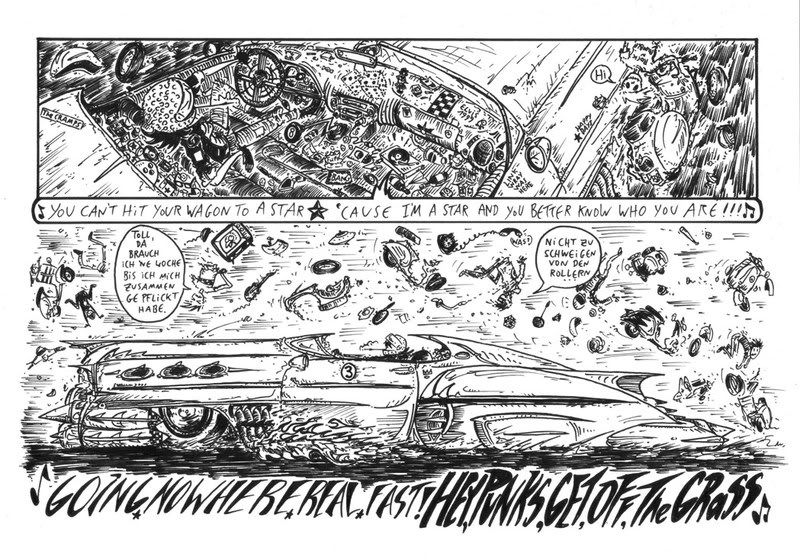 YEAH THE END!!!
!!!!!!!!!!!!!!!!!!!!!!ROCK N RUMBLE !!!!
!!!!!!!!!!!!
hahahaha